SERVICE
We are service people for your Film Production Co, Brand, Organization or Agency when shooting Film, Commercials or Social Content in Stockholm. Do contact us when you are thinking about shooting in Stockholm, we'd love to help out with your next project.
OUR PEOPLE & PARTNERS
Our thing is local senior Independent filmservice people. Who knows there way around this beautiful city. Client Chaperone & Location Scout/Manager Mats Hording, Local Fixer & Chaperone/Production Assistant Zoltan Kirs, Client Chaperone/Location Assistant Sven Spjuth. We also work closely together with Production Manager Emma Creed (native British, fluent in French) and Photographer/Grip/Genious Pelle Mellqvist (with his boutique Camera/Lenses/Light rental Cameraten).
Our partners are selected for their servicemind, experience and kind professional attitudes. We work directly on your team or partner with the nicest and most excellent of local Service Production Co's – covering all of Sweden. We have accounts with the top equipment rental houses Ljud & Bild, Cameraten and Dagsljus as well as loal car rentals. We work in The Swedish Way! The good way.
CLIENT CHAPERONES
For your Agency Executives, Clients and Directors we put our whole heart and soul in giving an exclusive and personal executive service. Starting with airport pickup and then passionately execute all personal chaperone services required.
LOCATION MANAGERS
Location Mgr and all Location Assistance before and during shoots. We also scout for your unique location, handle fee negotiations as well as clear permits.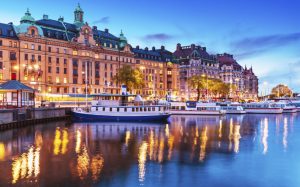 EVENTS, HOSPITALITY & INCOMING
We can also plan and execute your Stockholm Business Stay. From hotel reservation to full service tailor-made Happening or Brand Event. We believe we do this in a little different and more personal way, built on our life experiences and network within the local Film, Communication, Finance and Restaurant Community. We know Stockholm! Often our clients refer to us as Connectors. What we know you will know, and who we know you will know.
CLIENTS
We work with local and International Production Co's and when asked also direct to Agency/Brand when shooting in Stockholm. Stockholm Filmservice People by Reseframjandet has had the pleasure of working for the following fantastic companies: Aspekt, Anders Skog Films, B-Reel Film, Camp David, Carlsberg, Drama Svecia, Emote Film, Film Capital Stockholm, Giant & Toys, Indio, Heyfilm, Mullen Lowe Boston Agency, Loreal Scandinavia. New Land, OneWell, Platsbolaget, Standart/Bleck, The L_ne, The Producers, Twenty Studios, Yellowbird, Baltzahar Film, Gedeon, … on commercials, content and branded entertainment for Royal Caribbean Cruises, Claes Olsson, Deichman, Volvo, Tylenol, Kopparberg, Amex, Johnsson & Johnsson, Tylenol, VW, IKEA.
Go here for our story and info.
look in on our instagram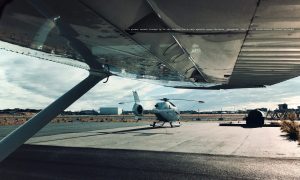 #stockholmfilmservicepeople #thefilmpeople #reseframjandet #chaperone #filmcomission #stockholm #stockholmfilmservice #filmproduction #assistance #service #photoshoot #onset #producerslife #location #locationrecce #locationmanager